Tomimoto Kenkichi (1886-1963)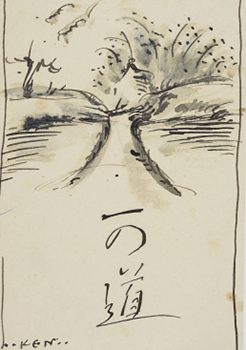 Tomimoto Kenkichi is one of the leading ceramic artists of the twentieth century Japan. He was a member of Japan Art Academy, a holder of intangible cultural asset, and awarded the Order of Culture. In 1950, Tomimoto became the first professor to the Ceramic Section of the Department of Crafts, Kyoto City University of Arts. He was also involved in a number of art associations and art universities throughout his life and trained many influential ceramic artists of modern Japan.
In 2014, Kyoto City University of Arts received a group of Tomimoto materials from the Tomimoto Kenkichi Memorial Museum in Nara. The Archive consists of over 600 objects including letters he received from Bernard Leach (1887-1979), Mizuki Yotaro (1865-1938), Minami Kunzo (1883-1950), Shirataki Ikunosuke (1873-1960) and many others. The main focus of this project is to make this important research materials available to the scholars working on the history of modern Japanese ceramics.